---
Sleek wall-mounted units not only provide cooling and heating to your room, but they also monitor room conditions and adjust their fan speed to fine-tune your comfort.
A Heat Pump system is a refrigeration cycle which moves heat in both directions. Heat Pumps are natural solutions for year-round air conditioning in homes and buildings with a favorable balanced ratio of cooling-heating load (moderate climate), particularly where the two load values are almost equal. Heat Pumps can provide simultaneous heating and cooling to different parts of a home or commercial building. Some additional advantages of a Heat Pump system are:
Cost saving – a single system can be installed to serve both cooling and heating.
Solar – Heat Pumps are powered by electricity and with the consistently decreasing costs of solar equipment, employing a Heat Pump and adding a solar system can dramatically reduce the costs of conditioned air in any space.
---
Selecting a Heat Pump
Heat pumps are designed to move thermal energy opposite to the direction of spontaneous heat flow.
Learn More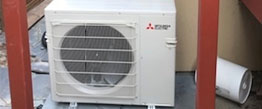 Mitsubishi Heat Pump
Mitsubishi Electric offers the most technologically advanced heat pump systems in the world.
Learn More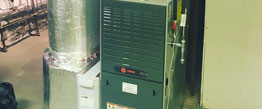 Trane Earthwise Hybrid
A Trane dual-fuel system is capable of heating your home using either electricity or fossil fuel.
Learn More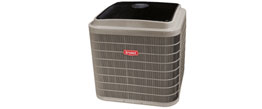 Bryant Heat Pump
Bryant geothermal systems use thermal energy found underground, or in a pond or well water.
Learn More
---
Residential Heat Pump Service Area
Here at Alternative HVAC Solutions, we have over 35 years of experience in providing heat pump services including installation, maintenance and service, allowing us to offer you the finest heating services serving Menlo Park, Redwood City, Los Altos, Belmont, Atherton, San Carlos, Palo Alto, San Mateo, Redwood Shores, Foster City, Burlingame, Portola Valley, and Half Moon Bay, and surrounding cities.
Call us today at 650-322-4328 or click here for an estimate!