---
Creating a living and working environment with 'green' solutions that are environmentally friendly is important to the future of the next generation, and at Alternative HVAC Solutions, we are on the leading edge of this design and technology. We provide energy-efficient products as well as green solutions with no sacrifice in your comfort.
Alternative HVAC Solutions will continue to provide more details about exciting new energy-efficient products in the heating, ventilating, and air conditioning fields.
You don't need to wait to implement proven and highly effective green solutions in your home or business.
Alternative HVAC Solutions Inc. offers energy efficient and green HVAC solutions for you!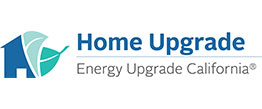 Energy Upgrade
Alternative HVAC Solutions is a participating contractor in Energy Upgrade California® Home Upgrade program.
Learn More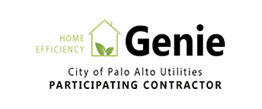 Home Efficiency Genie Program
City of Palo Utilities program offers professional energy and water assessments to the City of Palo Alto homeowners.
Learn More
---
Residential Green Solutions Service Area
Here at Alternative HVAC Solutions, we have over 35 years of experience in providing Green Solution products and services including installation, maintenance and service, allowing us to offer you the finest Green HVAC Solutions serving Menlo Park, Redwood City, Los Altos, Belmont, Atherton, San Carlos, Palo Alto, San Mateo, Redwood Shores, Foster City, Burlingame, Portola Valley, and Half Moon Bay, and surrounding cities.
Call us today at 650-322-4328 or click here for an estimate!