---
No matter what kind of furnace or heating services you need, our technicians are prepared to help.
Getting the right sized heating equipment for your home is a must to save energy. A system that's too large for your home will run inefficiently, thus shortening the unit's lifespan. The size of your furnace should be based on your climate. If you live in a region with hot summers and mild winters, such as in the Central Valley, size your system for adequate air conditioning. For cooler climates, like along the coast, heating becomes your primary concern in the sizing calculation. Our professionals will help you find the right size unit for you!
We perform a heating load calculation to size your system properly. Take advantage of our in-home consultation today! We will measure floors, ceilings, walls, and windows and check the insulation. We will also take into consideration the number of occupants, shading and roof color. We make sure that the best system for you and your family is recommended to you.
Heating & Furnace Services include:
Click to download our Whole House Worksheet
We service, maintain and install all major makes and brands including:
Messana
American Standard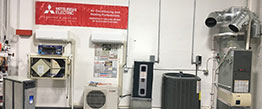 Selecting a Furnace
Schedule a consultation to discuss the process of determining your heating and cooling needs
Learn More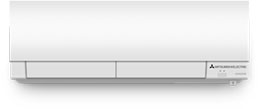 Mitsubishi
Mitsubishi Electric has a Zoned Comfort Solution that fits your unique needs
Learn More
Bryant Evolution System
The Evolution system is an advanced communicating system, capable of delivering high-efficiency performance.
Learn More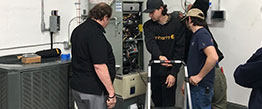 Trane Heating Systems
You can be confident that Trane's heating products are designed to last and will exceed your expectations.
Learn More
---
Residential Heating & Furnace Service Area
Here at Alternative HVAC Solutions, we have over 35 years of experience in providing heating and furnace services including installation, maintenance and service, allowing us to offer you the finest heating services serving Menlo Park, Redwood City, Los Altos, Belmont, Atherton, San Carlos, Palo Alto, San Mateo, Redwood Shores, Foster City, Burlingame, Portola Valley, and Half Moon Bay, and surrounding cities.
Call us today at 650-322-4328 or click here for an estimate!