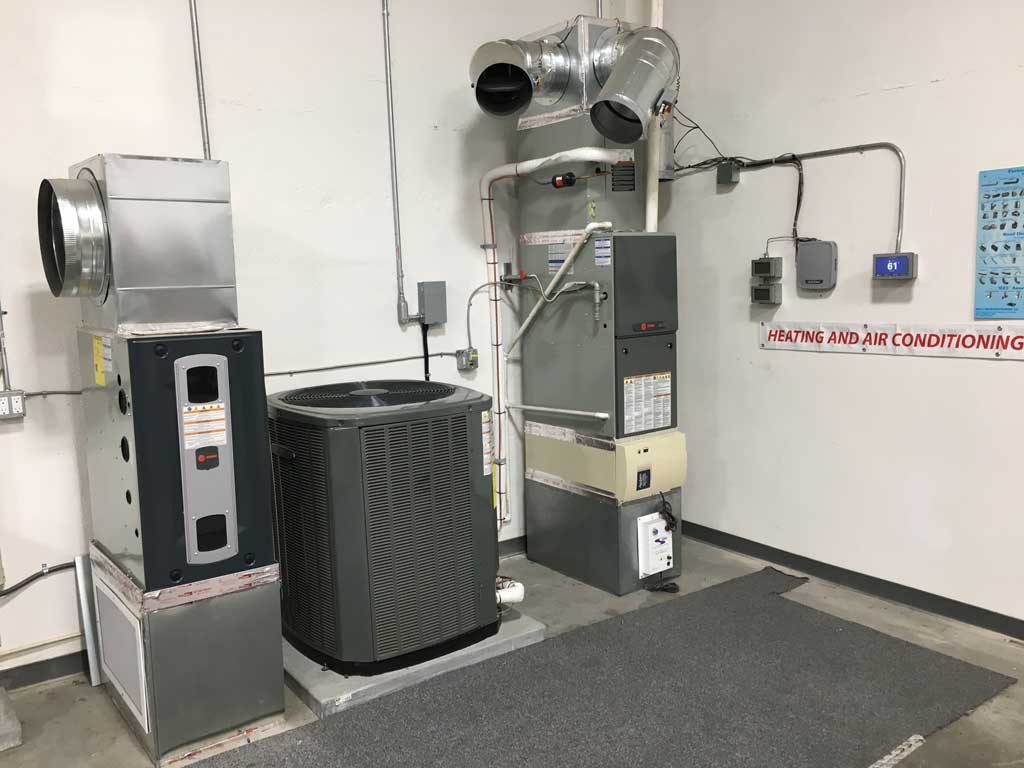 ---
A Trane EarthWise™ Hybrid system is a dual-fuel system that's capable of heating your home using either electricity or fossil fuel.
SPLIT SYSTEM
A Trane EarthWise™ Hybrid split system combines an electric heat pump with a variable-speed gas or oil furnace for ultimate efficiency. With the flexibility of two fuels, the system can actually optimize your energy use by switching back and forth to whichever source is most efficient for your comfort.
HOW A SPLIT SYSTEM WORKS
Even in northern climates, the electric heat pump can find enough ambient heat in the air to keep your home warm and comfortable well into fall. But when there's not enough ambient heat and a fossil fuel becomes the most efficient option, the system will switch to either natural gas or heating oil for the toasty, cozy heat of a furnace. The system's switch point is set automatically by your dealer.
When winter ends and warm temperatures return, the heat pump will reverse its operation. Instead of finding ambient heat in the air, it will pull the heat out of your home and radiate it outside. The furnace blower then serves as a variable-speed fan, moving the cooled air produced by the heat pump.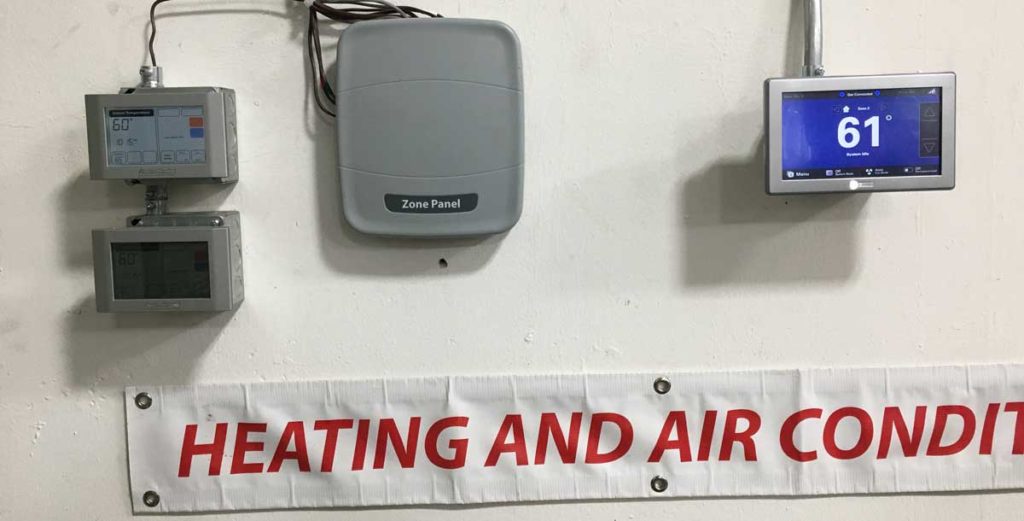 ALL-IN-ONE (OR PACKAGED) SYSTEM
Our EarthWise™ Hybrid all-in-one system contains the same components you find in an EarthWise™ Hybrid Split System. However, they are all engineered to work and fit together in one attractive cabinet. Whether installed on the ground beside your home or positioned on a rooftop, Trane packaged units are designed to adapt seamlessly to your needs. Our family of Trane EarthWise™ Hybrid all-in-one systems consists of the highly efficient XL16c and XL14c.
HOW AN EARTHWISE™ HYBRID ALL-IN-ONE SYSTEM WORKS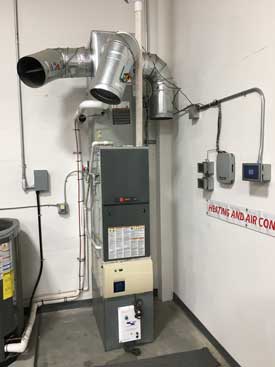 A Trane EarthWise™ Hybrid all-in-one system allows you to select the best utility option based on climate conditions and energy costs. In the case of a heat pump/gas furnace all-in-one system: in winter, a heat pump uses electricity to capture the heat that's always present in the outside air and circulates it back into your home, while a furnace burns natural gas to heat the indoor air. Your independent Trane dealer can set the system to automatically switch from electric to gas heat, or you can make that selection with a Trane Comfort Control.
In summer, the heat pump works as an air conditioner, pulling heat out of your home and releasing it outdoors. The variable-speed blower motor with Comfort-R™ technology helps control humidity and circulates cooled air more evenly throughout your home. The flexibility of a hybrid system leads to efficiency and maximum comfort throughout the year.
---
Residential Heat Pump Service Area
Here at Alternative HVAC Solutions, we have over 35 years of experience in providing heat pump services including installation, maintenance and service, allowing us to offer you the finest heating services serving Menlo Park, Redwood City, Los Altos, Belmont, Atherton, San Carlos, Palo Alto, San Mateo, Redwood Shores, Foster City, Burlingame, Portola Valley, and Half Moon Bay, and surrounding cities.
Call us today at 650-322-4328 or click here for an estimate!