---
No matter what kind of indoor air quality services you need, our technicians are prepared to help.
Air Filtration Systems
Do you wonder what quality of the air you are breathing? Are you concerned about the level of pollutants and smog of your surrounding city? Do you suffer from debilitating allergies? According to the American Lung Association, 85% of American homeowners are not aware that pollution may be worse inside their homes than outdoors. And yet 90% of our lives we spend indoors.
Allergy sufferers are especially vulnerable to poor air quality. If you suffer from allergies, are concerned about airborne mold spores, have pets, are concerned about airborne viruses or bacteria or want to protect the life and efficiency of your heating and cooling equipment, it's time to consider purchasing an air filtration system. If you are not aware of the air quality in your home, it is time to seek a cleaner alternative.
Enjoy Pure Air Quality in Your Home
Air filters are a vital part of the solution for eliminating poor indoor air quality. They keep your heating and cooling equipment running efficiently. Without an air filter, dust, dirt, pet dander, hair, and other substances can build up on your heating and cooling equipment, reducing their efficiency by as much as 25%.
Brands Installed, Service & Maintained include:
Filters help remove the particulate matters that remain airborne after source control and ventilation have failed. At Alternative HVAC Solutions, we have over three decades of experience in ensuring our customers only breathe the highest quality air. Our Menlo Park air filtration experts are here to help you remove the toxins from the air, allowing you and your family to breathe confidently.
Our filters all provide superior performance and come with a five-year warranty. They produce no ozone and are virtually maintenance-free. We can help you determine which model is the right one for you and your family!
Alternative HVAC Solutions can help you eliminate air of the pollutants that put you at risk!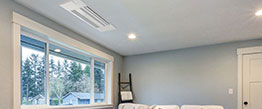 Selecting Indoor Air Quality
Superior indoor air quality is an essential component of your family's health and comfort. Choosing the right indoor air quality equipment is paramount.
Learn More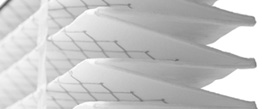 Air Purification
A growing body of science shows how inhalation of miniscule particles from wood fires can nestle into the folds of lung tissue and do harm to the human immune system.
Learn More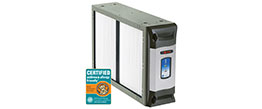 Trane CleanEffects
Trane CleanEffects™ Air Cleaner uses revolutionary technology that supplies your home with a cleaner, healthier environment.
Learn More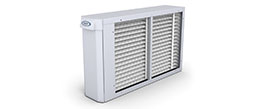 Aprilaire Air Purifier
The Aprilaire Model 2410 Air Purifier is the best choice for homeowners who suffer from allergies.
Learn More
---
Residential Indoor Air Quality Service Area
Here at Alternative HVAC Solutions, we have over 35 years of experience in providing indoor air quality products and services including installation, maintenance, and service. Allow us to offer you the finest IAQ products and services serving Menlo Park, Redwood City, Los Altos, Belmont, Atherton, San Carlos, Palo Alto, San Mateo, Redwood Shores, Foster City, Burlingame, Portola Valley, and Half Moon Bay, and surrounding cities.
Call us today at 650-322-4328 or click here for an estimate!
---