---
Bryant Preferred Series Heat Pumps
Heating and cooling systems can be complicated, but with Bryant Preferred Series products working together throughout your home, being comfortable is a breeze. Starting with your Preferred Series heat pump and indoor unit, add a programmable Wi-Fi® thermostat. Complete the system with products that filter and purify the air, provide ventilation, control humidity and more. They all work as a single entity to deliver whole-home comfort to you and your family.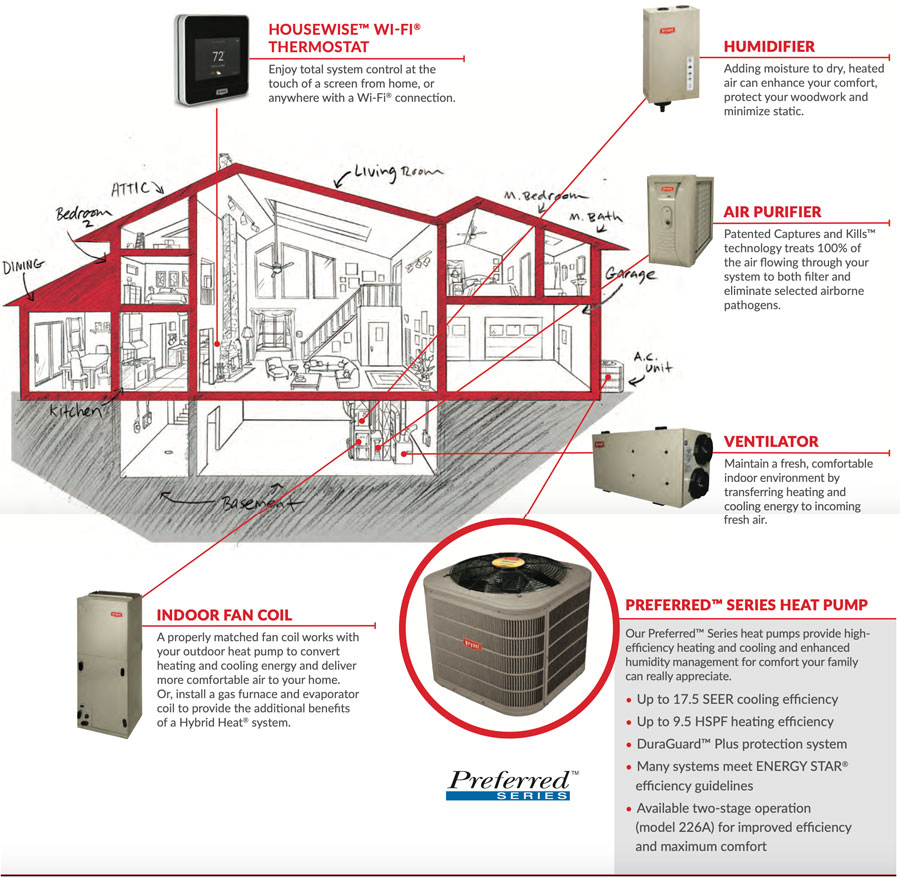 Controls
Bryant offers a range of solutions for managing your system. Whether you're looking for Wi-Fi® thermostats with energy reporting for the ultimate in connected control, advanced communicating controls, zoning management or more basic thermostats—you'll have the system control you want.
Housewise™ Wi-Fi® Thermostat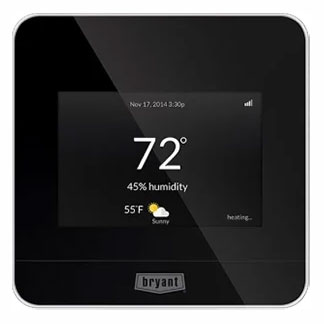 The Housewise thermostat is part of a new breed of comfort management devices that has saved home-owners an average of 20% on their heating and cooling energy costs. With Wi-Fi® capability you can access your system 24/7 from almost anywhere and view detailed energy reporting from your tablet or web portal. Combine that with custom energy tips and you can make informed decisions about when and how to save even more money. When you see the Bryant Factory Authorized Dealer symbol, you know that this means that Alternative HVAC Solutions has met Bryant's highest standards for superior skills, service, and a promise of 100% satisfaction guaranteed.*
Preferred™ Series Programmable Thermostat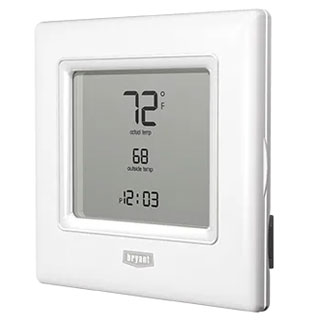 This thermostat offers a range of powerful programming options and features for your home comfort. It provides the optimum blend of sophistication and quality with flexibility and ease of use. The result is a thermostat that gives you the maximum amount of control over your home's comfort settings and the time of day linked to them.
Customized Comfort On Three Different Levels
There is a Bryant heat pump for almost any comfort need or budget. We can help you decide which is right for you. For a comfortable balance between enhanced performance and value, choose one of our Preferred Series heat pump models.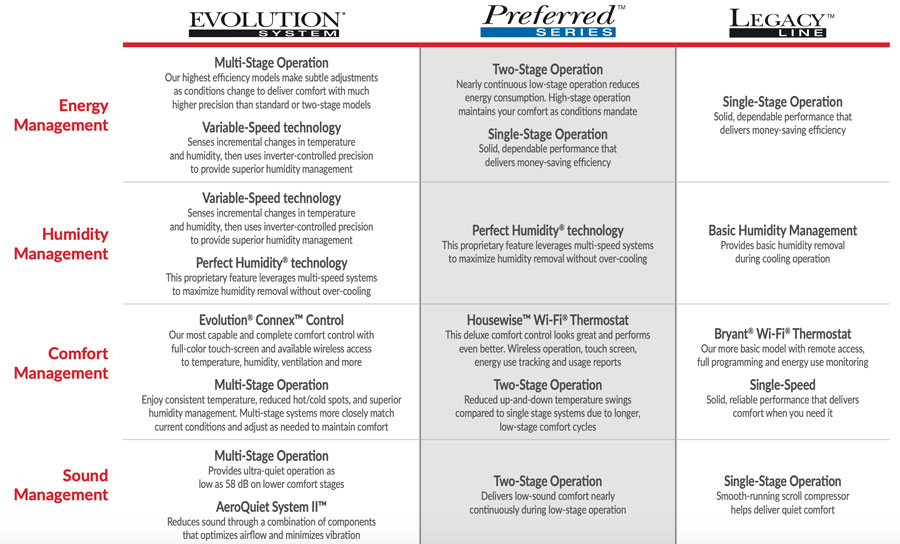 ---
Residential Heat Pump Service Area
Here at Alternative HVAC Solutions, we have over 35 years of experience in providing heat pump services including installation, maintenance and service, allowing us to offer you the finest heating services serving Menlo Park, Redwood City, Los Altos, Belmont, Atherton, San Carlos, Palo Alto, San Mateo, Redwood Shores, Foster City, Burlingame, Portola Valley, and Half Moon Bay, and surrounding cities.
Call us today at 650-322-4328 or click here for an estimate!